Gears Basketball Biomechanics
Shooting form insights, jump height analytics, and full kinematic sequencing that will take basketball players' skills to the next pay -grade.
SIGN UP
LEARN MORE

Why Is GEARS the Best Basketball Biomechanics Tool?
Gears Basketball kinematics provides a full-body 3D dynamic analysis of the kinetic and kinematic mechanics that go into successful movement on the floor. Set up Gears on the court for a realistic game-like scenario measurement or mark up your target player and capture minute patterns of shooting, passing, and dribbling with uncanny precision.
If good training is built on good information, then data is where you should look first to rocket your basketball skill. Gears has better data and metrics than any other technology on the market, and soon enough, you will have better training analytics than any other team in the league.
GEARS BASKETBALL
Jumping Mechanics and Patellar Tendinopathy
Studies have extensively analyzed the possible link between jumping and landing mechanics with overuse injuries.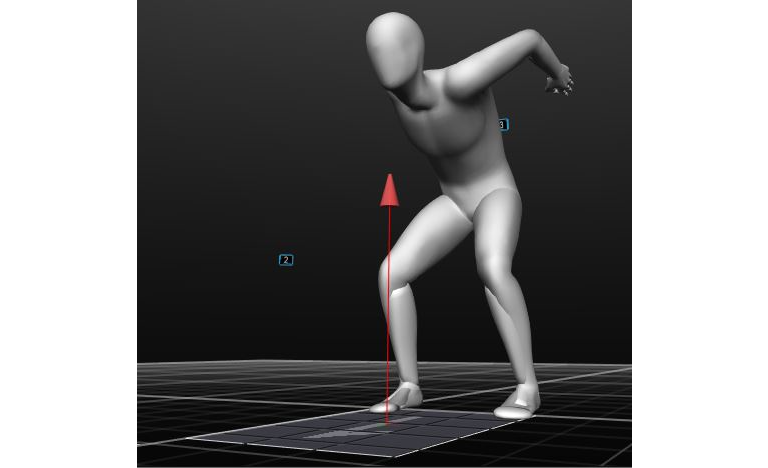 What Makes Gears Motion Capture so Accurate for Basketball?
Measurements, not estimates
Gears basketball mocap measures the entirety of each basketball motion in glorious, full-body 3D. See each body weight shift from every angle, and with micromillimeter accuracy. Our basketball biomechanics tools provide hard data and meaningful measurements of each shot, pass, and dribble. Enjoy a backstage pass to the most valuable training analytics out there.
Data. Lots of it.
Gears analyzes over 600 images per movement (in less than a second). Tracking each athlete head to toe, Gears offers data abounding with useful insights you'd never be able to produce with any other technology, much less the naked eye.
Optical Motion Tracking
Gears is an optical (camera-based) tracking and motion capture system, powered by eight 1.7 megapixel cameras running at 360 frames per second. It offers numerous advantages over other approaches, including:
Custom-made comfortable basketball mocap suits
Measurements as fine as 0.2mm
No wires attached to the user
Simple system setup
"Absolute positioning," with zero drift (unlike inertial systems)
Full Body Data And Biomechanics
Use the world's most popular motion capture tech to measure body motion with unmatched fidelity:
Shooting form
Jump mechanics and jump height
Landing strategy
Lateral movement
Take-off time
Full body position at key phases
Joint angles and velocities
Compare Movements
Compare a user's movement side-by-side with previously recorded data in fully rendered 3D—a powerful tool for measuring progress over time or comparing with proper techniques. Past and present data are synchronized during playback, for frame-by-frame comparison of key movements.